Through our philanthropy we are always trying to develop relationships and solutions to problems.  That's why in 2020, we entered a collaborative partnership with the National Portrait Gallery (NPG), to support their Inspiring People Activity Plan, which provides vital learning opportunities for young people.
This partnership goes beyond funding, it has and will continue to combine our knowledge gleaned from our Young People & Education programme with the NPG's creative ones.  Through this collaboration we are supporting two parts of the Gallery's Plan that align with our Young People & Education programme aims: a school outreach programme and an Early Years education programme.
We are excited to see how this partnership progresses over the next two years and will be updating this page as it does.  For now, please find below an overview of both projects.
Outreach programme: Faces and Places
Faces and Places aims to engage with schools in areas of significant deprivation to help them access cultural learning.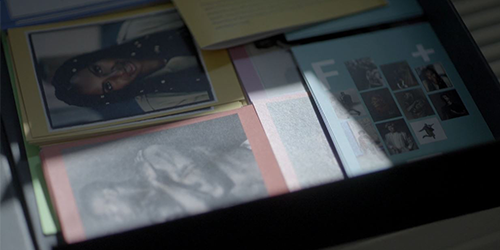 "The funding and support from the Mercers' has allowed us to create this resource box; bringing the collection out of the Gallery and into different London boroughs connecting with young people who may not have the opportunity to visit the Gallery." National Portrait Gallery, Schools Programme Manager
"The boxes are really great way in for children to learn about what it means to look at portraits.  It is so important that we get to go to different parts of London bringing the portraits that are connected to the local area." National Portrait Gallery, Artist Educator
This programme also seeks to upskill teachers and their creative skills and local historical knowledge via online training sessions so that they can lead their own portrait making classes.
Early Years programme
We have awarded a three-year grant so that the NPG can develop an Early Years programme. 
At present, the NPG have produced a strategy and have begun to plan research and development steps.  Upon completion, the aim is to develop a model of engaging with pre-school children that can be shared with the wider heritage sector. 
"We are hoping to work with the NPG as it continues to plan and develop this part of the programme and will use our knowledge that we have of funding programmes through our early years special initiative, to add value." Mercers' Company, Young People & Education Programme Manager