Our philanthropy supports the people who need us most, improving their lives today and securing their future tomorrow.
Our philanthropy
Each year we aim to distribute £15 million to charitable causes. Our giving is focused on Young People & Education, Older People & Housing and Church & Communities. This allows us to create positive change across generations, giving those we help the chance to live a fulfilling life now and in the future.
We expect to support 180 individual charities annually. We also provide high quality accommodation to 215 residents in our six almshouses, work closely with our associated schools which educate 18,000 children, and appoint 88 charity trustees and school governors.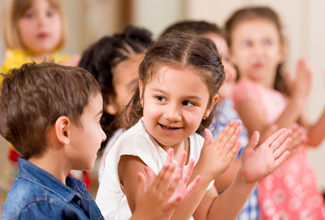 Overall Philanthropy
Annually we aim to distribute £15m to charity
more
Our purpose
We believe in nurturing and investing in opportunities to create positive change so that everyone has the potential to lead a fulfilling life.
Our focus
People living in communities with some of the biggest challenges in the UK (particularly in parts of London where there is significant inequality, and in disadvantaged areas of East and North East England).
Our principles
Using our assets wisely and creatively for positive change in people's lives, now and in the future;
Making the most of our longevity and independence;
Building strong relationships and partnerships; and
Making knowledgeable decisions based on evidence and clarity of purpose.
Grants programmes
Our programmes place people at their heart.