Church & Communites Programme
People thrive when communities thrive.
Why Church & Communities
In the 17th century some Londoners entrusted funds to their livery companies to purchase or endow Church Livings in the more remote or religiously conservative parts of England. The Mercers' Company was the recipient of a number of such benefactions.
Today, the Company is patron, either on its own or jointly with others, of a number of benefices in the Church of England (listed below).
The programme recognises the critical role that churches and other community based organisations play in creating stronger communities and better outcomes for families.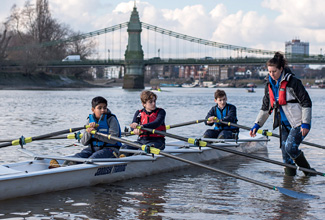 Young People & education
We also support young people
more
What we fund
The programme supports churches, as well as other faith and secular community based organisations, to enable adults and families to lead fulfilling lives.
We want to fund organisations that will strengthen communities and families; building positive inclusive relationships between people, increasing a sense of belonging and reducing isolation.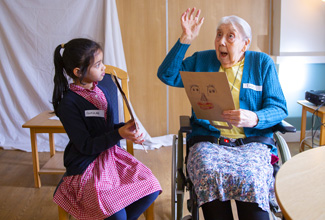 Older People & Housing
We also support older people
more
Where we fund
We will consider applications for funding in the areas where the Company has links through its patronage of Church Livings and other historic associations.
These areas are:
London
North East (County Durham, Tyne & Wear, Northumberland and Tees Valley)
Norfolk
Lincolnshire
On occasions we may choose to work with selected partners outside of these geographical areas, where there is the potential for the proposal to have national significance.
We prefer to support organisations that are locally rooted and focused.
Funding opportunities
Stronger communities
We are looking for proposals that support:
Disadvantaged areas and communities that are coming together to address what is important to them; or
Community responses to supporting people who are refugees or homeless.
Better outcomes for families
We are looking for proposals that provide support for:
Families facing poverty or other challenges; or
Carers and their families.
Apply for a grant
Guidelines
Please read the information and guidelines on how to apply for a grant before accessing the expression of interest form below.
Get in touch
If you have any further queries, contact a member of the Philanthropy Team.