Property
The Mercers' Company property portfolio is situated in the City of London and Covent Garden. It generates the majority of our income.
Covent Garden Portfolio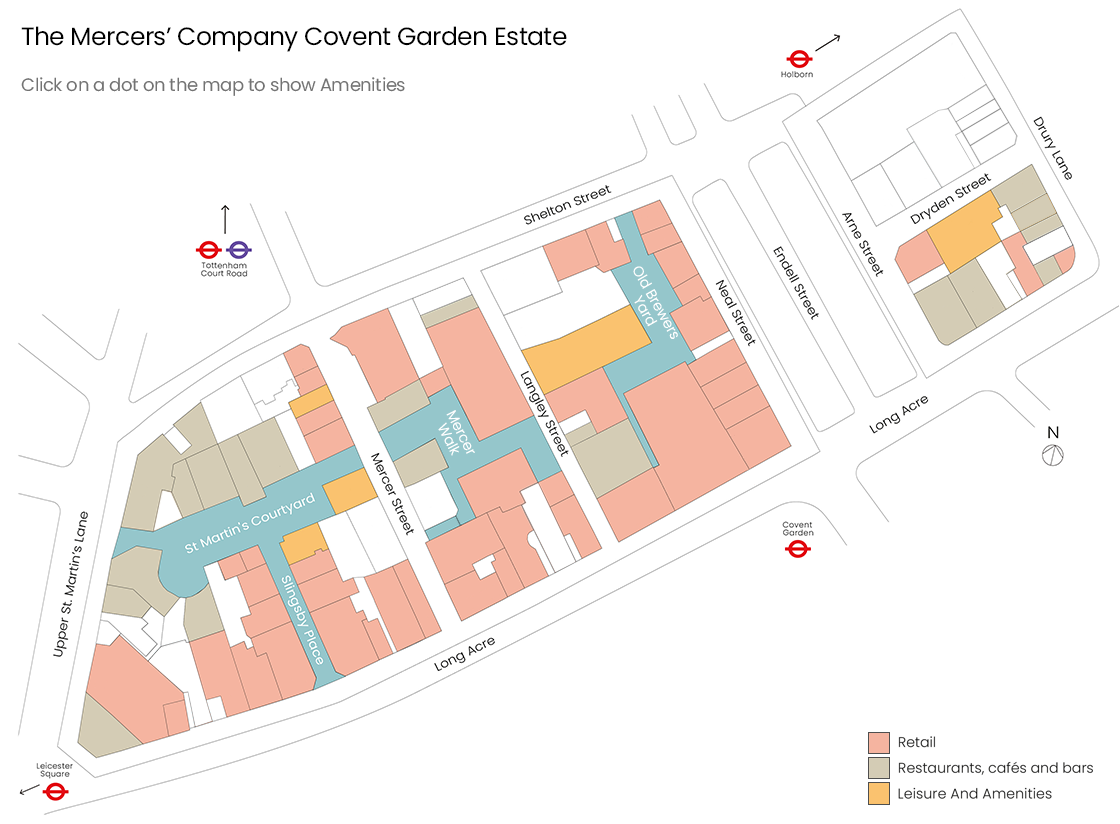 Hawksmoor
11 Langley Street
London Film School
24-26 Shelton Street
Pineapple Studios
7 Langley Street
Camper
34 Shelton Street
23 Neal Street
e&e Jewellery
21 Neal Street
Dr. Martens
17-19 Neal Street
Brandy Melville
9-15 Neal Street
Conduit Club/Warehouse
6 Langley Street
Clarendon Fina Art
117 Long Acre
Café Pacifico
5 Langley Street
Patrizia Manias
20-26 Shelton Street
London Graphic Centre
16-18 Shelton Street
H & M Beauty Box
1 Mercer Walk
Russell & Bromley
117 Long Acre
Calvin Klein
120 Long Acre
Snow + Rock
4 Mercer Street
All Birds
121-123 Long Acre
17 Mercer Street
17 Mercer Street
15 Mercer Street
15 Mercer Street
Yotopia Health Club
13 Mercer Street
Arôme Bakery
9 Mercer Street
Relax Beauty Salon
7 Mercer Street
Eileen Fisher
Slingsby Place
Jack Wolfskin
124 Long Acre
Dalla Terra Italian Restaurant
25 St. Slingsby Place
Miscusi
23 St. Slingsby Place
Lahpet West End
21 St. Slingsby Place
19 St. Slingsby Place (To Let)
19 St. Slingsby Place
Office
17 St. Slingsby Place
Olea Social
10 Upper St. Martin's Lane
Covent Garden Academy of Flowers
9 St Martin's Courtyard
Bill's Restaurant
13 St Martin's Courtyard
The White Company
5 Slingsby Place
3 Slingsby Place
3 Slingsby Place
& Other Stories
133 Long Acre
Jack Wills
136-137 Long Acre
Stringfellows
16-19 Upper St. Martin's Lane
Caffé Concerto
143 Long Acre
Dishoom Indian Restaurant
12 Upper St. Martin's Lane
Dishoom Indian Restaurant
11 Upper St. Martin's Lane
5 Dryden Street
5 Dryden Street
Donmar Theatre
1-3 Dryden Street
Lowlander Bar & Restaurant
36 Drury Lane
Redemption Roasters Café
39 Drury Lane
The Fine Gift Co
78 Long Acre
Doughnut Time
78A Long Acre
Elliot Rhodes
79 Long Acre
The Freemasons Arms
81-82 Long Acre
Caffé Nero
83-84 Long Acre
The estate consists of a series of four blocks, totalling over five acres and situated to the north of Long Acre and Shelton Street and an east-west axis between Upper St Martin's Lane and Drury Lane.
The estate comprises a retail, restaurant, office, and residential portfolio and is known as The Yards.
City Portfolio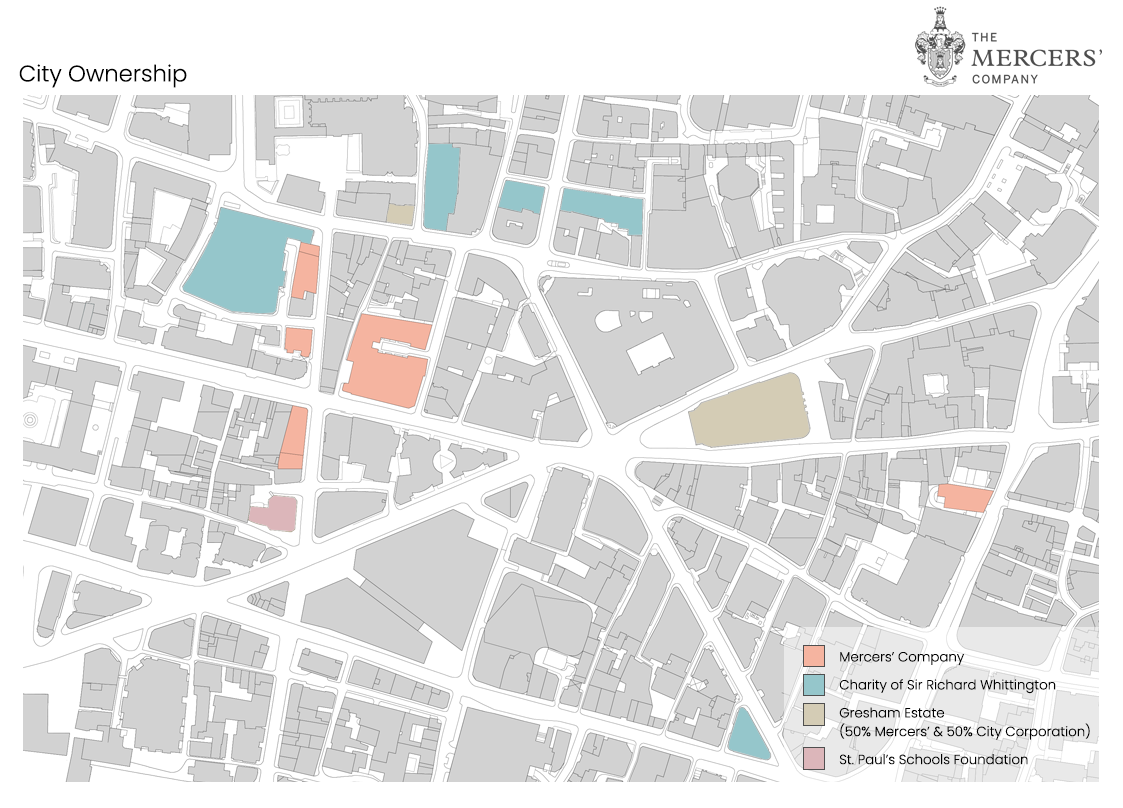 Our property in the City of London is predominately the block bounded by Ironmonger Lane, Old Jewry and Cheapside.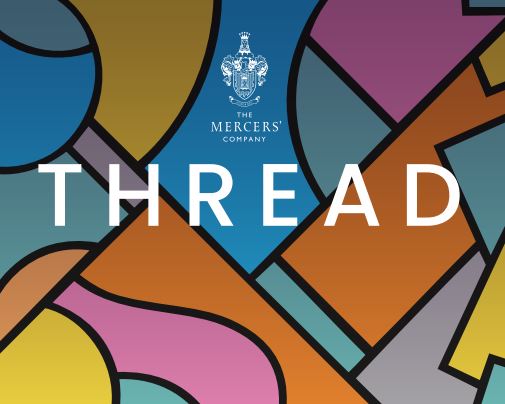 Thread
Our new publication - Thread - gives you an insight of what it means to be an occupier with the Mercers' Company estate.
Stevens Competition 2023: Architectural Glass Artist of the Year
The Worshipful Company of Glaziers' and Painters of Glass (the Glaziers' Company) has been running the Stevens Competition for 50 years to encourage artists, students, and architects in the early stages of their career to demonstrate their skills as glass artists and/or craftsmen to design a glass panel to be installed as a feature in a building development.
The 2023 Competition is now open. Further information about the competition and how to apply can be found here.