Young People & Education Programme
We recognise the power of giving opportunities to young people.
Why Young People & Education
The education of young people has been central to the Company's activities since the 16th Century; from apprenticeships in the Mercers' trade, to the foundation of Gresham College, and the ongoing involvement with our 16 associated schools and colleges.
Today, we also have a grant making programme to support wider educational initiatives such as wellbeing in schools.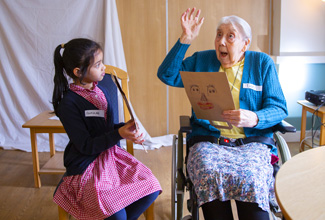 Older People & Housing
We also support older people
more
Individual Schools
State schools, academies and colleges:
Independent schools:
Specialist schools:
Gresham College
Gresham College was founded under the terms of Sir Thomas Gresham's will to provide free lectures in the City of London. The lectures continue to this day.
What we fund
Young People & Education has four strands: our Associated Schools; Mental Health and Wellbeing; Leadership; and Special Initiatives.
Special initiatives
Our Special Initiatives aim to:
support families and children in their early years to close the attainment gap;

help young people through challenging transitions and to grow up as 'active citizens'; and

improve literacy.
Other strands
The projects funded under the Mental Health and Wellbeing and Leadership strands are not open for application but are decided by the Company. We work in partnership with organisations developing projects or programmes of national significance.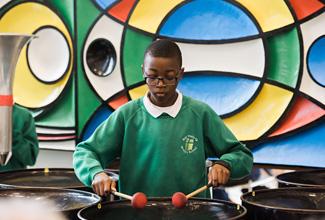 Church & communities
We also support Church & Communities
more
Where we fund
We will consider applications from organisations in London.
Funding opportunities
Early Years
Through the Early Years Special Initiative, the intention is to support evidence based interventions working towards one or more of the following outcomes:
An increase in children's numeracy, literacy and language skills;

An improvement in school readiness (personal, social and emotional development);

A reduction in the attainment gap.
This funding priority is currently closed for applications.
Transitions
This funding priority has not yet re-opened.
Literacy
This funding priority is not yet open.
Apply for a grant
None of our priorities are currently open for applications
Get in touch
If you have any further queries, contact a member of the Philanthropy Team.